Vietnam, an emerging country with a fast-developing economy, thrives on its youthful and dynamic labor force. As its economy expands, the demand for effective PR and communications strategies to help businesses and organizations connect with their target audiences has also grown.
Much to our delight, Comms Connect Vietnam on 26th July 2023 was a sold-out event and rightfully so! Discover highlights from the event that attracted a full house below.
Framework for Measuring PR's Impact on the Bottom-line
To kick things off, Ms. Giang Nguyen, Senior Business Development Manager at PR Newswire, shared several revealing takeaways from Cision's 2023  Global Comms Report. In previous years, tremendous progress has allowed communicators to have more direct reporting lines to the C-suite executives. With more reporting in place, measuring PR's impact on the bottom line would be even more critical. 
Mr. Ronald Khay, Manager of Media Monitoring and Insights at Cision, shared how one can do so by using the framework for measuring PR's impact on the bottom-line using The Communicator's Funnel approach, while discussing the impacts of media monitoring.
Digital Transformation
Mr. Nguyen Hoang Nhat, Deputy Editor-in-Chief at VietnamPlus, gave the audience a glimpse into the latest trends in digital transformation within the news media. It was revealed that there is now a greater emphasis on top-notch journalism and multimedia products. Various content strategies have been implemented, such as the publication of long-form articles, and the shift towards presenting content in digital formats, such as podcasts, videos and e-magazines.  He also addressed the ever-burning question of, "What elements should be included in an attention-grabbing press release?" One should incorporate these three key ingredients: 
Useful and tailored information to the audience 

Incorporate relevant data derived from credible sources

Multimedia components 
Mrs. Tran Ngoc Thu, Timo's Head of Brand and Communications, excitedly revealed the incredible outcomes of the brand's award-winning campaign "Defying the odds, fuel your passion, love the game you play"  campaign's triumph can be attributed to several factors:
Crafted inspirational stories to inspire their audience

Timo Digital Bank recruited the talented Truong Twins as their Inspirational Ambassadors. They are Vietnamese American twin sisters, who are

among the minority of Asian American players to receive sports scholarships from Gonzaga University and now play for the team at NCAA Women.

Created unique emotional experiences – a first in the banking

industry

Timo Digital Bank helps their consumers feel connected through many activities and

resources

such as, bringing people together to learn more about managing their

finances

and live

responsibly. This

is all aligned to their commitment to a prosperous and sustainable community

in the near future

.

Aims to foster a tight-knit community with target groups by being relatable

Since the outbreak of COVID-19, Timo Digital Bank repositioned themselves as social banking that focuses on connecting community and sustainable growth and have lived up to their promise by committing to every community that they associate with. In this instance, sports in particular is a great way to bring people together. 
Sharing inspirational stories with their audience allowed them to  captivate their audience and leave quite a lasting impact!With the support and strategic guidance of PR Newswire,the brand's message was amplified internationally , resulting in over 300 PR articles covering multiple industries, with an estimated value of up to $130,000.

Indeed, this campaign, which mission is to spread the message of "Breaking Limits" and fuel young athletes to pursue their dreams and passions received serveralawards, gained recognition, and garnered smiles all around Vietnam.  Timo Digital Bank's Iefforts  and strategies had certainly paid off in this smashing hit!
Embracing Tech Advancements to Maximize PR value for Competitive Advantage
During the panel discussion, Mr. Nguyen Thanh Son, Chairman at MVV Group, highlighted the importance of embracing technological advancements to stay ahead in today's competitive landscape. With a wealth of experience, , these are his tips on the primary focuses of maximizing ROI when it comes to PR efforts:
Learn how to make the most of complimentary and readily available software to achieve optimal results 
Ensure that PR efforts and business objectives are always aligned
Balance core values while adapting to new trends for effective audience engagement 
Final Words
It was heartening to see that most of our attendees stayed till the very end. We would like to extend our most heartfelt gratitude to all who played a part in making Comms Connect 2023 Vietnam a success!  Stay tuned to our next stops of Comms Connect event series in Australia and South Korea. 
For more updates, follow CISION PR Newswire @CisionPRNewswire on LinkedIn, Facebook, Twitter, Instagram, and Youtube social media for tips and the latest tools so that you can navigate the world of communications efficiently.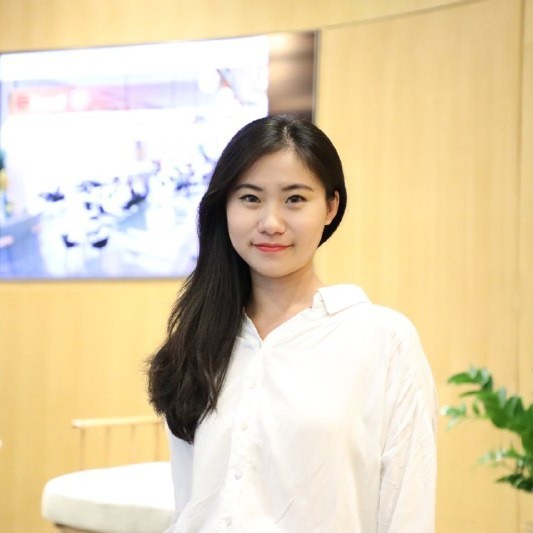 Robin Nguyen, an Audience Development Executive, focuses on building new content partnerships and media relations in Vietnam. Her work contributes to strengthening PR Newswire's regional media distribution network.