After a three-year hiatus due to COVID-pandemic, Cision PR Newswire held our very first event in Indonesia in the post-pandemic era. Comms Connect Indonesia graced Jakarta on 12th July 2023, which was met with much enthusiasm by an impressive turnout! Here are the highlights of the afternoon,  
Highlights from Cision's Global Comms Report 2023
Rendrian Maharsya, Cision Account Director for Indonesia, kicked off the event by sharing what inspired the theme of this event - Cision's 2023 Global Comms Report: 'A Seminal Moment.' One key finding was the notable progress in securing a 'Seat at the table,' as strategic communicators now have more direct reporting lines to the C-suite. In the APAC region, 65% expressed optimism about communication's growing significance in relation to the C-suite. However, with advancements, there are also challenges.;  These observations set the tone for the afternoon, offering participants a glimpse into the current state of the communications industry worldwide.
The Power of Brand Monitoring
Priscilla Setyawati, Cision Senior Communications Strategy Consultant for the APAC region, emphasized the paramount importance of brand monitoring in the media which can provide a wealth of valuable insights to formulate strategic plans and make informed decisions.
These insights encompass crucial aspects such as brand perception, competitor benchmarking, industry trends, crisis identification, and selecting the most appropriate media channels. 
Priscilla introduced the communicator's funnel, comprising three phases: brand, digital Impact, and revenue impacts. To monitor effectively, she recommended utilizing tools like Cision's Communications Clouds, Brandwatch's Consumer Intelligence, or Google Analytics. Lastly, she highlighted the need to continuously monitor results to gauge effectiveness and impact before determining the subsequent steps for PR activities. 
Crafting Impactful Content for the Right Audience
 Aries Nugroho, Senior VP & Partner GM of Fleishmann Hillard, offered invaluable tips on crafting impactful content, specifically press releases, for the right audience at the right place. 
According to Aries, impactful content should possess lasting power, continuing as a topic of public conversation long after its initial publication. To achieve this, he stressed the need for content to deeply resonate with the audience, evoking emotions and thus, creating lasting impacts. 
Essential elements of impactful content could be thought-provoking narratives, inspiring stories, credible quotes, visual artworks, educational value, and authenticity. They have the potential to capture attention, engage, inspire, and influence audiences in a meaningful way, even inciting action.
Relevance to the audience, acknowledging the constant competition between one's story and the aligning with the audience's interests are also critical elements. To ensure successful content development, he advised that one should, 
Understand the audience

Identify clear goals

Select the appropriate platform and media

Craft a compelling title

Create a well-crafted message

Measure the content's impact
Embrace changes and Focus on Priorities
Prabu Revolusi, Managing Director of iNews Media Group, shared that despite the challenges posed by the COVID-19 pandemic and the uncertainty of the global economy, iNews Media Group thrived by diversifying its media and channels, catering to different audience demographics. Prabu highlighted the need for brands to understand the most suitable media and channels to disseminate their message and achieve communication goals effectively. He stressed the importance of creating unique and viral-worthy content, underscoring how innovation and adaptability can lead to success in uncertain times.
Data-Driven Communication Strategies
Dian Rufal, an experienced corporate communications expert, delivered a compelling session, where she underscored the crucial role of data in managing effective communications strategies. It is not only informative, but it also deepens understanding, enables precise measurement, evaluation, and facilitates optimal resource allocation.  
One can gather data through surveys to gauge customer satisfaction, stakeholders' perceptions, and the impact of social media. Connecting data with specific objectives is also vital.  Lastly, Dian shared the need to communicate the results to C-level executives in an efficient and effective manner while continually monitoring and improving strategies based on the insights gained. 
Panel Discussion
Following the speaker sessions, an interactive panel discussion was held, where participants engaged in lively discussions and posed riveting questions, further enriching the learning experience for all present. Three lucky audience members walked away with prizes from our lucky draw, which added another layer of excitement to the already intriguing event!
All in all, the event was a resounding success as we received plenty of positive feedback that Comms Connect Indonesia 2023 provided attendees with a platform for knowledge-sharing by industry experts and an opportunity for all to network. 
Final Words
As the event continues its journey across the APAC region in the second half of this year, communication professionals can anticipate the upcoming Comms Connect events in South Korea, Taiwan, and Australia. 
Stay tuned for more updates and follow CISION PR Newswire @CisionPRNewswire on LinkedIn, Facebook, Twitter, Instagram, and Youtube social media for tips and the latest tools so that you can navigate the ever-world of communications efficiently.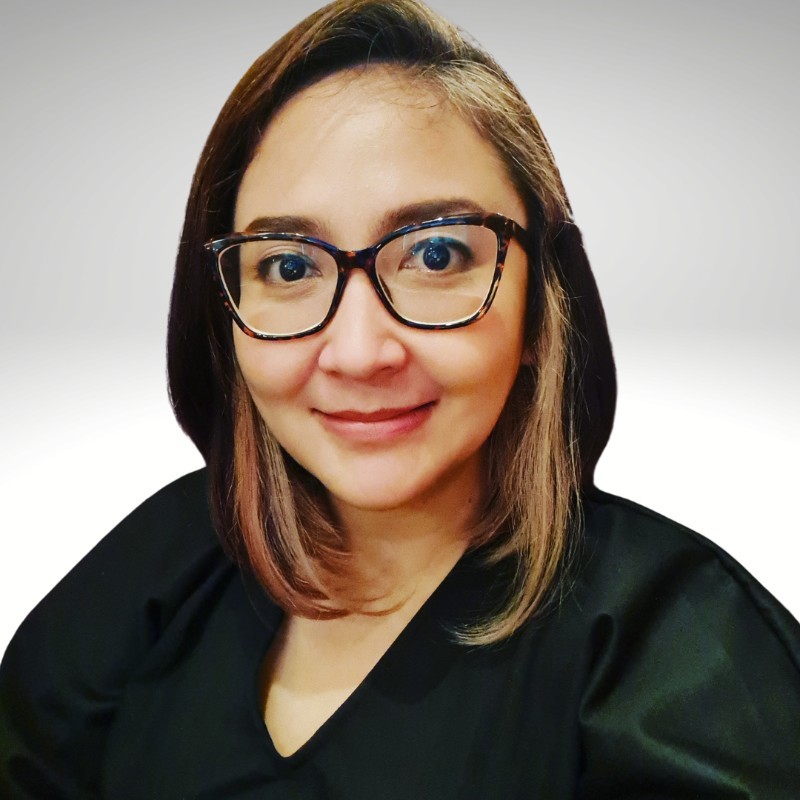 Priscilla Setyawati is a senior communications strategy consultant at Cision. Leveraging Cision's technology and with her expertise, she advises clients across industries on their earned and paid media objectives.