ICRISAT Case Study
Introduction to ICRISAT
The International Crops Research Institute for the Semi-Arid Tropics (ICRISAT) is a pioneering International Organization committed to developing and improving dryland farming and agri-food systems. Its purpose lies in addressing the challenges of hunger, malnutrition, poverty, and environmental degradation affecting the 2.1 billion people residing in the drylands of Asia, Sub-Saharan Africa, and beyond.

ICRISAT Case Study
The Challenge
Public Relations is getting increasingly important for organizations such as ICRISAT to publicize its impact in delivering food security and nutrition to dryland communities.
With a priority on directing funds to support scientific research, the need for a cost-effective tool to support communication goals with robust reporting capabilities to track and validate PR efforts has proven immensely valuable.
ICRISAT has previously received extensive media coverage in the regions of India and Africa. However, they were determined to further build up its organizational reputation in new regions and raise awareness more aggressively to strategically increase its media coverage by global prominent media outlets.
In the mean time, ICRISAT and its partners wanted to validate the efficacy and impact of strategies as well as how the audiences perceived the brand.
As an organization at the frontier of agri-food system science, its staff would like to stay updated on the industrial news and trends that the media reports.
Client Perspective
"PR Newswire's reach and credibility has been transformative. It's not just about keeping up; it's about staying ahead and shaping a narrative that resonates with journalists, influencers and bloggers."
Ramon Peachey, Director of Communications
ICRISAT
ICRISAT Case Study
The Result
Ensured timely accurate reporting to management and donors through streamlined and automated reporting process 
Improved brand awareness to empower partnerships and investments
Gained media intelligence and monitor industrial news within the agri-food system sector
Read the Full Case Study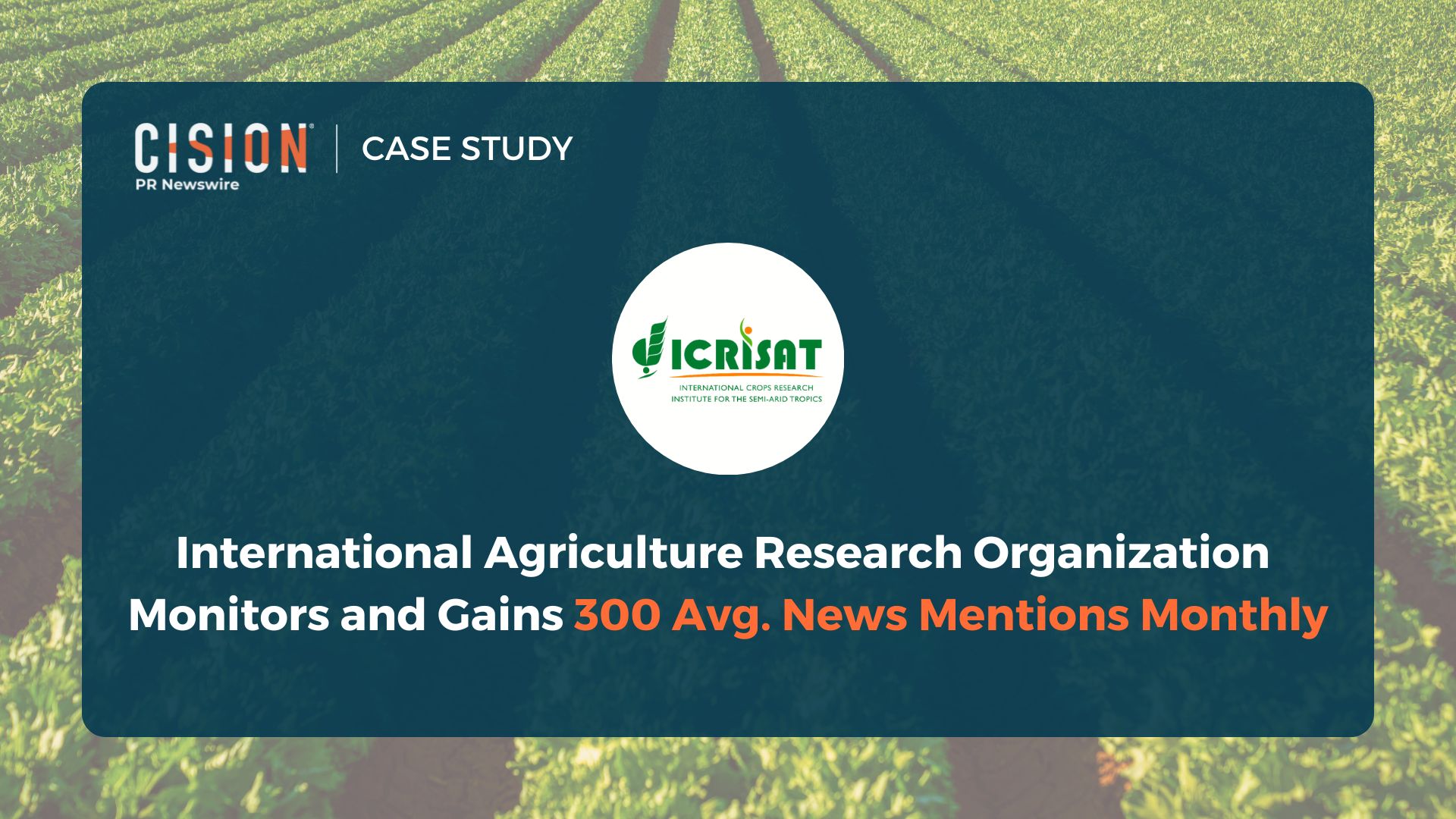 Ready to share your brand's story?
Sign up now to access the largest and most trusted content distribution network.